Bun Cha at Ho Dac Di area
If you're wondering what things to do in vietnam , and where to start, Hanoi is a good destination for your starting. With bun cha gourmets, it is not unfamiliar with tasty and attractive flavor of bun cha made by Ms. Tam on small streets of  hanoi
With over 20 years of selling bun cha on Hang Bun street, many people have been familiar with Ms. Tam's ​​image constantly picking balls and noodles, warmly invite customers. If you come to rush hours of lunch, you may have to wait for your turn to be served. Because meat balls are always baked, so despite cold rainy weather, diners can still enjoy hot, fragrant and attractive plate of bun cha. Through years of business on the street, Ms. Tam suddenly recently decided to move the shop to Tran Huu Tuoc streets, opposite Ho Dac Di street, perhaps in part because she wants her store have more spacious seats for diners. Bun Cha of Ms. Tam at first glance it looks nothing stranger than many other ordinary bun cha restaurants, but when you taste once, you will be addicted with heirloom flavor of bun cha.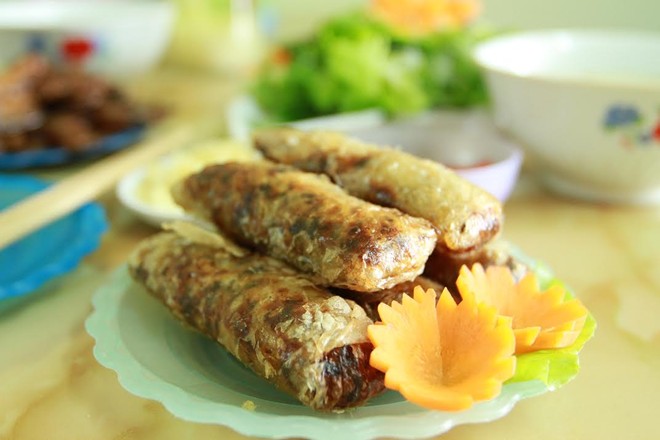 A bowl of Bun cha only costs VND 30,000 with meat balls and meat pieces. It creates an unmistakable aroma. The meat balls are very appealing, they have golden color, fragrance and not to be over burned as other stores. Patties are crispy outside but very soft and fragrant when being enjoyed. Ms. Tam share to get delicious patties, most important stage is to choose fresh meat, carefully marinated how to make patties fragrant and tasty but not greasy. Patties here are skillfully until fragrant.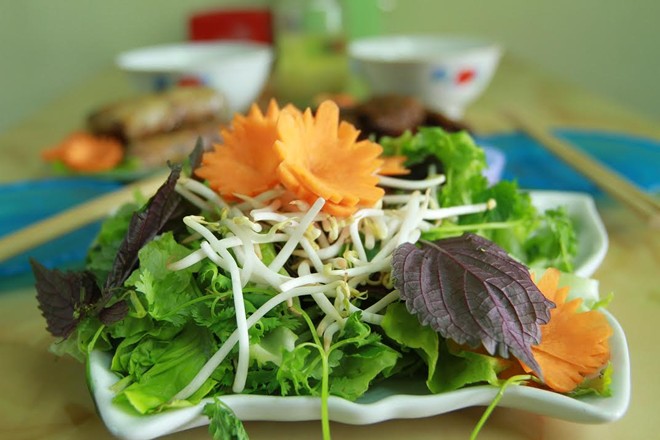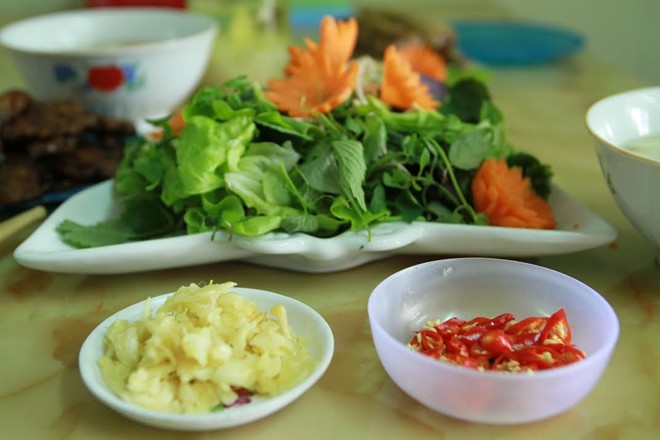 Coming to Bun Cha Ms. Tam, diners enjoy bun cha in a wide and cozy space and quite affordable price. If customers want to eat more food, spring rolls are quite pleased customers; each aromatic crispy spring roll here costs VND 5,000.
Bun Cha Ms. Tam has many plus points such as fresh cleaned vegetables and clean garlic vinegar bottle. At first glance, it is easy to know that the owner is very attentive to sanitation and food safety.
Bun Cha Ms. Tam opens from 10 am to 3 pm
Address: Ms. Tam- Bun Cha and Spring Rolls, room 113, B1 building Nam Dong, Tran Huu Tuoc street, Dong Da district, Hanoi, vietnam